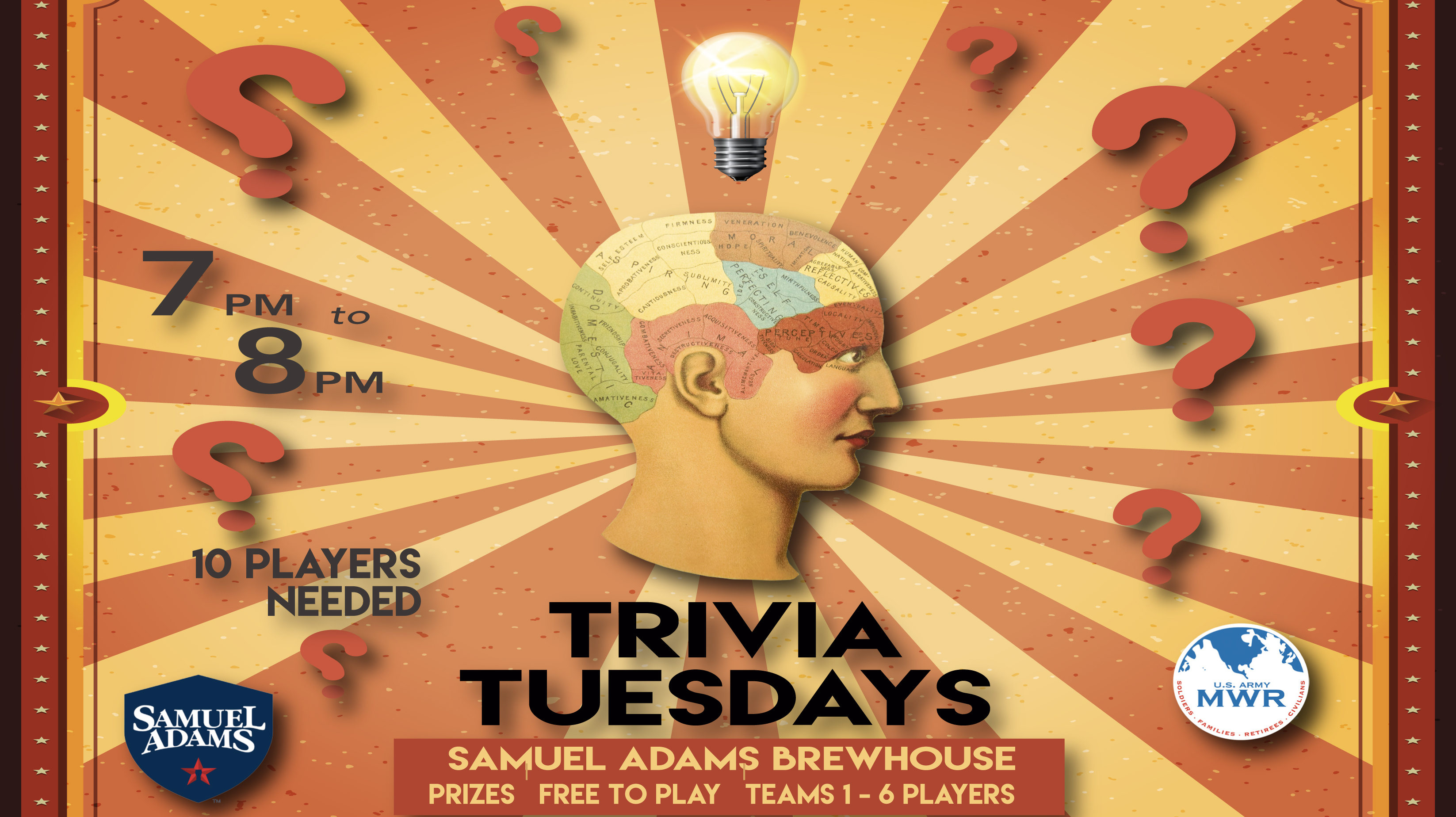 Date: Aug 4 2020, 7 p.m. - 8 p.m.
Samuel Adams Brewhouse - Goldstone Rd. Bldg. 37 Fort Irwin 92310 Google Map
Bring your friends along for a night of good old fashion trivia with great prizes to be won for 1st and 2nd place winners!
Free to play! Team sizes from 1 to 6. Must have 10 players minimum.
*No Cell Phones or Other Electronic Devices * Rules and Restrictions Apply *
*Subject to Availability * Please Drink Responsibly *