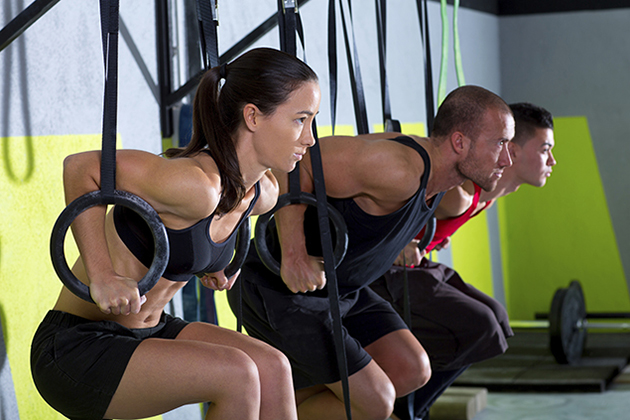 Resiliency Campus - Bldg. 127 Inner Loop Road Fort Irwin 92310 United States Google Map
The Resiliency Campus offers free Functional Fitness Workout of the Days (WOD) every Monday-Friday.
All Level WOD
5-6 a.m.
Beginner WOD
9:30-10:30 a.m.
Intermediate WOD
6:30-7:30 p.m.
Class Descriptions
Beginner WOD 1 hour
The Beginner class is a repeating series of classes that provides a crash-course on the basics of Functional Fitness. You'll practice perfect form on the movements that make up our workouts, learn how to scale movements appropriately to your own level, and start ramping up your fitness with a Functional Fitness workout at the end of each class. Members are welcome to repeat Elements classes as many times as they'd like, until they feel ready to head into our regular Beginner Workout of the Day, "WODs".
All Level WOD 1 hour
The group classes are the backbone of what we do. In a small - mid sized group setting, we provide your exercise programming (warm-up, workout, and skill work) as well as instruction and supply all the necessary equipment. You will learn the basics of power lifting, Olympic weightlifting, basic gymnastics and body-weight movements, proper running mechanics and much more. You will always receive instruction from a certified trainer and will constantly be observed to ensure that you are performing all movements in a safe and efficient manner.
Check with the instructor for class cancellation on holidays.
Cost
Classes are currently free.
As of Sep. 1, 2017, all WOD classes will cost $5. Classes will remain free for Active Duty Military.