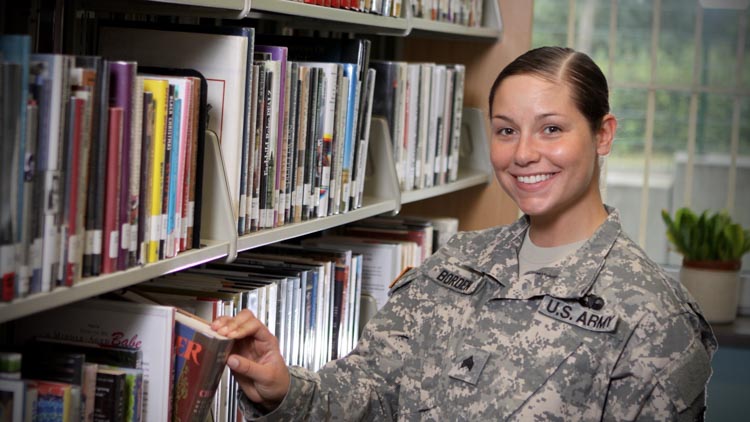 Soldier Story Recordings for Families
Library - Second St. Fort Irwin 92310 Google Map
Record 2-3 of your children's favorite stories to share with them while you are in the Box, deployed, TDY, etc.

Soldiers are recommended to choose books ahead of time, and bring any additional decorations they would like to add into the film. Please provide us with a blank DVD disc, and we will put each recorded story on DVD for your loved ones to enjoy while you are away from home.
Registration Info
Please contact the Post Library to schedule a recording session.
Contact