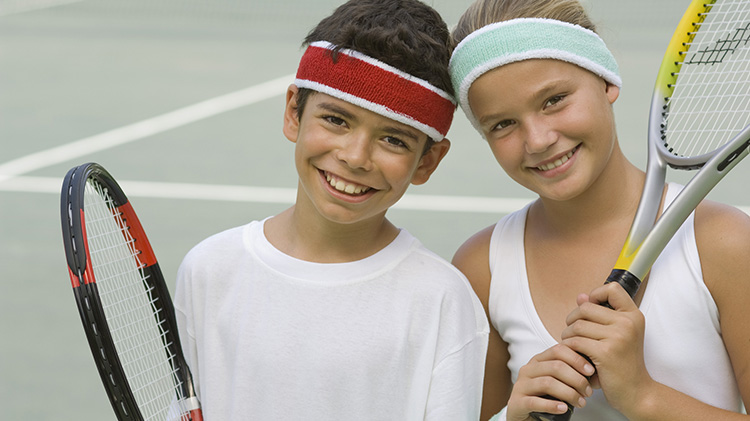 SKIESUnlimited Tennis Lessons
Is your child the next Roger Federer or Serena Williams? Sign up your child/ren for the SKIESUnlimited Tennis program!
Lessons for children ages 3-18
Class dates and times:

Saturdays, 1-2 p.m. and 2-3 p.m. at Memorial Gym court
Wednesdays starting Oct. 18, 5-6 p.m. and 6-7 p.m. at Memorial Gym court

Enrollment is on-going (as long as spots are available) and closes 24hrs prior to the first lesson for roster preparation
Students can bring their own equipment or SKIES can provide equipment if necessary
For questions regarding the class, call 760-380-2270.
Cost
Monthly fee of $60 for 4 lessons.
Registration Info
Register at Parent Central Services, bldg. 109, Langford Lake Road or via webtrac.
*Children must be registered with CYS Parent Central Services before enrolling in activities.