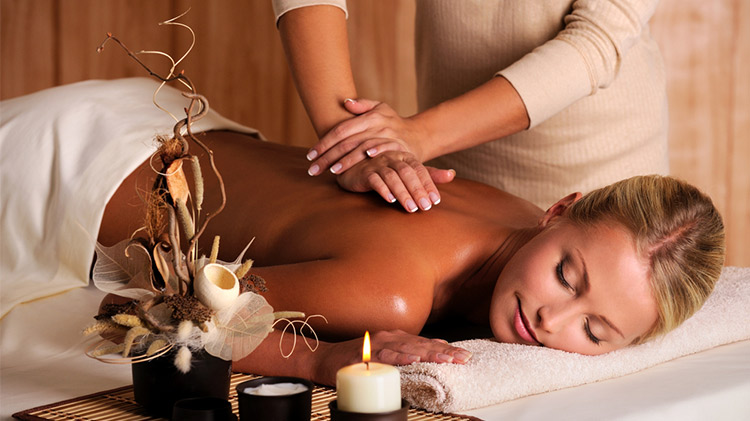 Massage Services Available
Memorial Fitness Center invites you to take advantage of this great opportunity to relax, recover and enjoy a professional massage. Let our professional Massage Therapist treat you as often as you desire or physically need. Appointments are available throughout the week, please call in advance to schedule.

Massage services offered:
Deep Tissue
Designed to focus on the deeper layers of the muscle tissue. Release toxins and deeply held tension points.

Swedish Massage
Relaxing full body massage with light to medium pressure that will improve circulation, enhance relaxation and relief from muscle tension.

Pre-Natal
Specially designed massage that targets areas of tension during pregnancy and will help relieve lower back pain, sciatica, swelling as well as any other areas of tension.

Reflexology
Applies pressure to areas in the feet called reflex points which relate to specific organs and glands. Stimulating these points improves circulation, enhance relaxation and promotes health and wellness.

Sports Massage
Reduce recovery time for injured and muscle with this therapeutic massage that incorporates stretching to help with range of motion and flexibility

Trigger Point Therapy
Specifically designed to alleviate the source of the pain through cycles of isolated pressure and release. Helping release constricted areas in thus alleviating pain. Over time this treatment can help naturally manage pain and stress from any chronic injuries.

Custom Massage
Combining any modalities of your choice. Swedish, Deep Tissue, trigger Point, Reflexology and Sports for a one of a kind experience.

Hot Stone
Similar to a Swedish Massage, this massge incorporates warm smoothing stones that will melt away tension.
Cost
30 Min $30
60 Min $50
90 Min $80
120 Min $100
Registration Info
Pleaser contact Jasmine Young, LMT to schedule an appointment: 615-497-9762; [email protected]
Contact