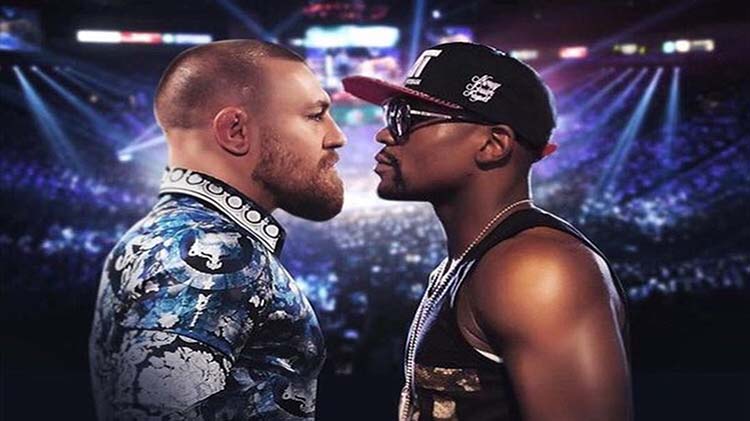 Floyd Mayweather vs. Connor McGregor
Fort Irwin is bringing you TWO locations to check out this highly anticipated fight!
Shock Wave - $10 cover charge (free before 6 p.m.)
Seventh Street - Bldg. 272
No deliveries all day and pick-up orders stop at 4 p.m.
Hot & Ready 1-Topping Pizzas available for $15 (regular menu available)
3 opportunity drawings after the main event - must be 18+ and present to win

Wireless headphones
GoPro Hero5 Camera
Leatherman Knife

Seating is first come, first served - no holding seats!
Warrior Zone - $10 cover charge (doors open at 2 p.m.)
Third Street - Bldg. 361
Rotational units ARE welcome for this event

Habanero full menu available
4 opportunity drawings throughout the night - must be present to win

Portable Charger
Wireless Headphones
GoPro Hero5 Cmaera
HydroFlask 40oz.

Must be 18+ to enter, no exceptions